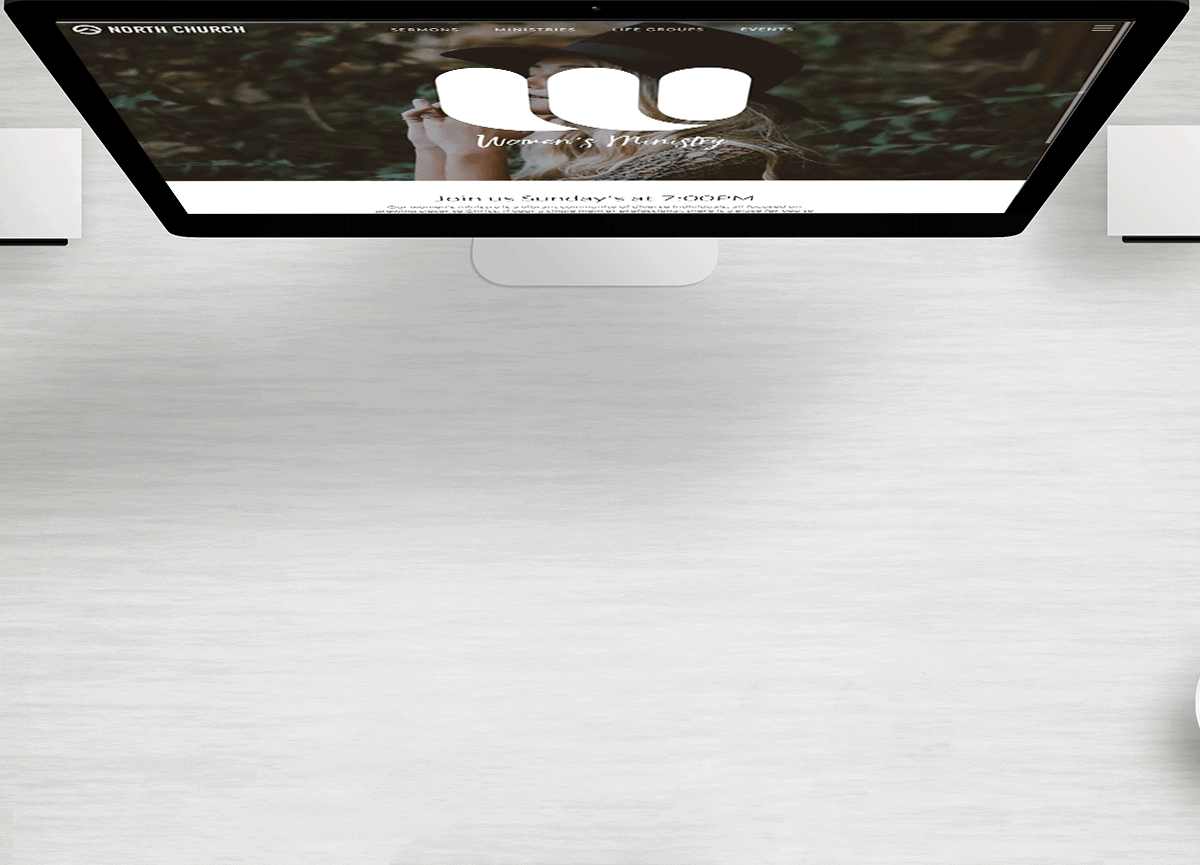 MODULAR DEVELOPMENT
With this evolution in technology,
what cost $15,000 last year now only costs $2,500
The New Approach
Modular Development is the next evolution of church websites and is a malleable methodology that creates websites tailored to the exact ministry matrix without building a custom website.
Powerful
The technology is built so every module can interact with each other. This let's us do things we have only dreamed of up to this point.
Affordable
This new technology has drastically reduced the time needed to develop a custom website, so this savings is passed on to you.
Truly Scalable
The modular nature allows us to replace any one of the 12 pillars with updates, which means you can upgrade your website quickly as needed.
Sermon Player
We've updated the informational architecture of our sermon player with series based logic. This technology directly ties into our new church app, standardizing the user experience for your church members.
Events
Events have been updated to campus or ministry based logic, allowing your church members easy access to the information they're looking for. All events are tied into our new church app, ensuring on the go access.
Ministry Landing Pages
Leveraging the power of Squarespace's collections technology, we've created ministry pages that are dynamically updated with events, staff, small groups and volunteer opportunities that relate to the ministry.
Small Groups
You can now create small groups within Squarespace and tie them to ministries or campus locations. Small Group collections allow you to collect information using custom form builders or linking to your ChMS.
Multi-Site
Managing the user experience for multi-site can be confusing. With our latest feature release you can now manage events, ministries, volunteer opportunities, and small groups with multi-site based logic.
Staff Pages
Adding staff has never been easier with our latest upgrade. You can now manage how staff are tied to specific ministries and campuses, resulting in dynamic pages that keep relationships front and center.
Volunteer Opportunities
With our ministry based logic, you can create, manage, and place your volunteer opportunities in front of your church members dynamically. Once they find an opportunity they can connect quickly through a custom form or direct link to your ChMS.
Project Based Giving
Not only can you accept general giving online, you can now create projects that tie directly into a cause. This allows you to create landing pages that highlight special projects and give your members the ability to give set amounts or a custom amounts with ease.